Mid Sussex District Council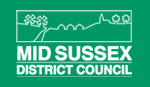 Pease Pottage comes under the orbit of Mid Sussex District Council, based in Haywards Heath. MSDC organises the weekly rubbish collection in Pease Pottage.
Councillors
Pease Pottage is part of the Ardingly and Balcombe ward, which has two councillors.
Licensing and Charity Collections
Mid Sussex District Council is responsible for licensing such things as bars, taxis, and charity collections. Pease Pottage gets its fair share of dubious charity collectors, such as the Little Treasures Children's Trust, whose plastic bags seem to drop through letter boxes whenever a genuine charity such as Barnardo's are due to make a collection. The Little Treasures Children's Trust operation is run by East London Textiles Ltd, a commercial company which sells the donated clothing for profit and passes on a token amount of the proceeds to the charity.
Enquiries about the legality of particular charity collectors can be made to the council's Licensing Team on licensing@midsussex.gov.uk or 01444 477419.
Voting
Voting in Pease Pottage usually takes place in the sports hall in Finches Field.
Local Plan
The council's local plan for Pease Pottage can be found here: www.midsussex.gov.uk/local_plan_online/written/cpt33.htm.
Contact Details
website

email

no email

phone

01444 458166

address

Oaklands, Oaklands Road, Haywards Heath, Sussex, RH16 1SS